The Grundfos MQ water pressure booster pump system is compact, easy to install water pressure boosting unit that requires no accessories because it's a complete, all-in-one unit, incorporating pump, motor, diaphragm tank, pressure and flow sensor, controller and check valve. Straight-forward, reliable operation is a key characteristic. The settings are clearly indicated on the user-friendly control panel.
The CMBE Booster is designed for domestic and commercial water supply, pressure boosting, irrigation and dewatering applications. The CMBE series is available in both 1x110-120V and 1x200-240V variants and uses energy efficient, permanent magnet motor technology, which provides unmatched reliability, quiet operation, and energy savings.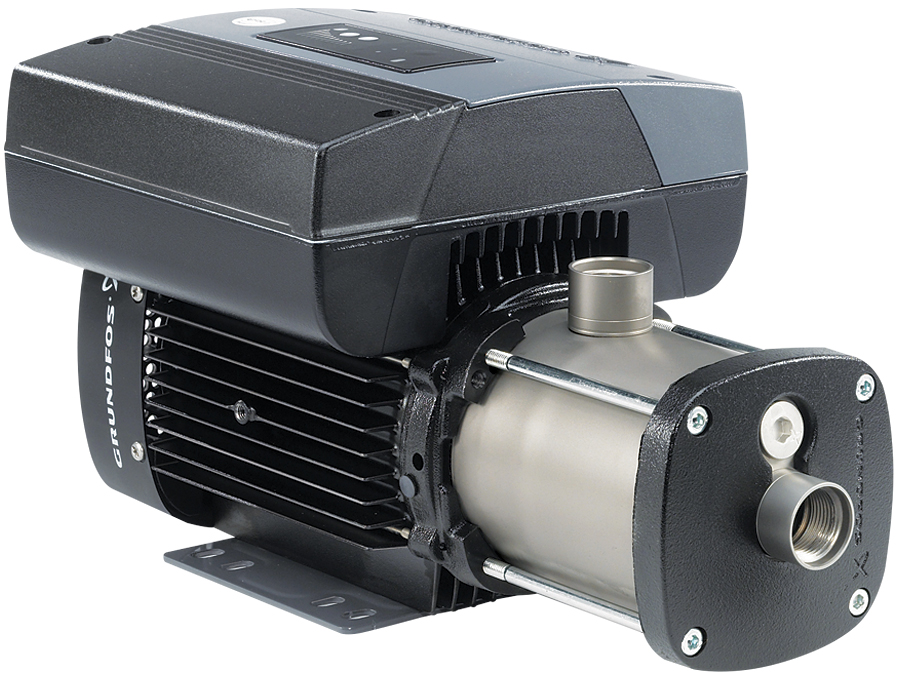 A fully integrated, self-priming, compact all-in-one water pump for pressure boosting in domestic and light commercial applications. Incorporates an integrated speed controller, enabling perfect water pressure at the taps, meaning that the pump performance will adapt to changing demand. With its water-cooled motor, the SCALA2 offers one of the lowest noise levels in its class. The result is maximum comfort with minimum effort.



The Grundfos JP line of self-priming centrifugal jet pumps is designed for shallow well, deep well, and convertible shallow well applications. JP Pumps provide excellent suction capacity.


Grundfos is a global leader in advanced pump solutions and a trendsetter in water technology. As one of the world's leading pump manufacturers, it is their mission to successfully develop, produce and sell high-quality pumps and pumping systems world-wide, contributing to a better quality of life and a healthy environment.
The Grundfos CM/CME pumps are designed to cover a wide variety of applications, ranging from small domestic installations to large industrial systems. The pumps are suitable for a wide variety of pumping systems where the performance and material of the pump must meet specific demands.